Hamburg Cruise Days Parade
Take a front-row seat for the spectacular catwalk of the cruise ships: the Grand Hamburg Cruise Days Parade on Saturday evening against the backdrop of the port illuminated in blue light is a truly unforgettable experience.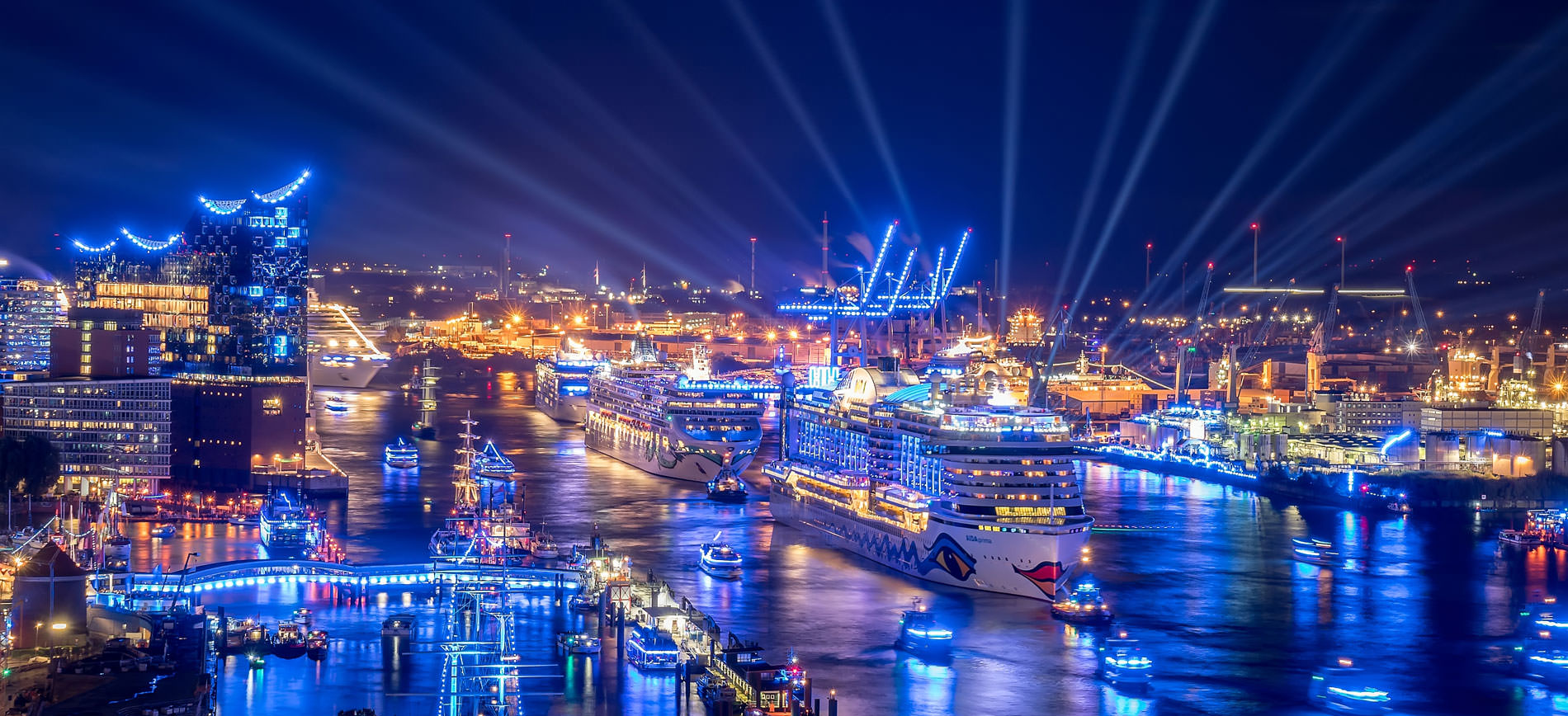 Cruise giants glide by like a string of pearls: at the Grand Hamburg Cruise Days Parade on 14 September 2019, a procession of splendidly illuminated ships will sail down the Elbe River towards the sea. Each will be celebrated with a special firework display and accompanied by a fleet of smaller escort boats.
The parade starts at around 9.15 pm and this year is headed by the AIDAperla. The EUROPA, MSC Preziosa, Mein Schiff 4 and World Explorer will also be taking part. We'll be announcing details of the sailing order closer to the event. For all those who can't be there in person, NDR television will be broadcasting the event live.
Our tip: get there in plenty of time to secure a spot down by the river. The spectacular sight, which takes place against the backdrop of the Blue Port light installation, draws thousands of people – to admire the ships, wave at them and share the thrill.