Hamburg, the city on the waterfront, will become the centre of the cruise world again from 13 – 15 September 2019. Here are some of the highlights you can expect.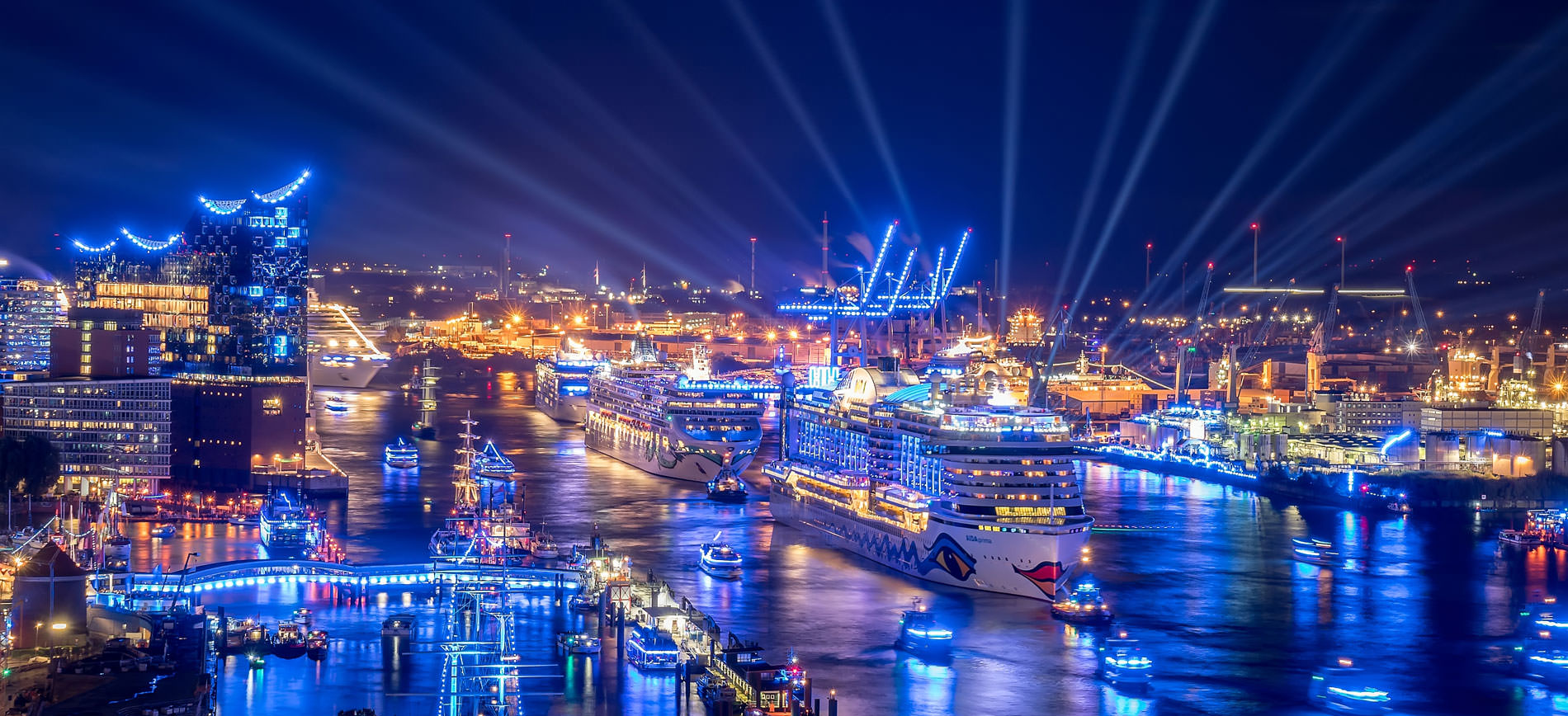 THE HAMBURG CRUISE DAYS 2019: UNFORGETTABLE MOMENTS ON WATER AND LAND
The Hamburg Cruise Days 2019 will be a sparkling event, with inspiring activities taking place day and night, and so many specular things to do, admire, marvel at and enjoy. Twelve ships – a new record – will be calling in on the port between 13 and 15 September.
The waterfront in the port will again bringing the sheer thrill and pleasure of cruises onto dry land, with maritime markets, culture, music, dancing and culinary highlights, and with plenty of games and fun to be had. If you want to immerse yourself in the fascination of cruises then the Hamburg Cruise Days is the perfect event for you! Here's a brief look at what's in store in 2019: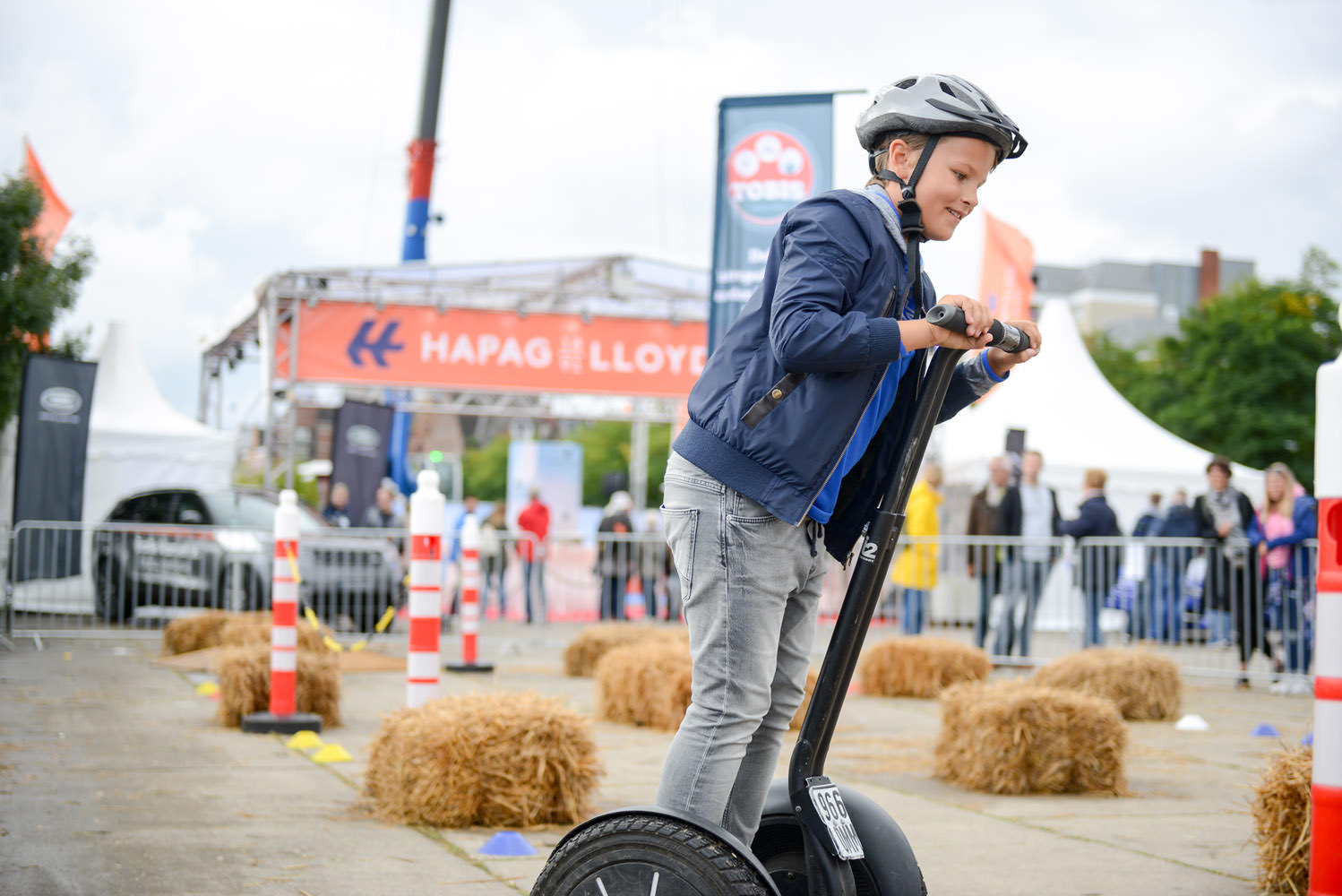 Switched-on art
The Light Up for BLUE PORT HAMBURG, which takes place one week before the Hamburg Cruise Days start, will illuminate the port in a magical blue light. Every day, more and more buildings and landmarks will be illuminated. For more information klick here.
Laser, lights and the sound of the port
A magical stage for the Costa Mediterranea. At the launch of the Hamburg Cruise Days on Friday evening the cruise ship will be part of a stunning gigantic artwork consisting of lights, a laser show and ambient sounds. For more information klick here.
The Grand Hamburg Cruise Days Parade
Illuminated cruise ships will sail majestically downriver against the backdrop of the blue illuminated port, accompanied by fireworks and escorted by, boats, barges and the legendary Cap San Diego. For more information klick here.