The fascination of cruises and a pleasure for all the senses – welcome to Hamburg Cruise Days pur, the boutique version of this magical event, which takes place from 19 – 21 August 2022.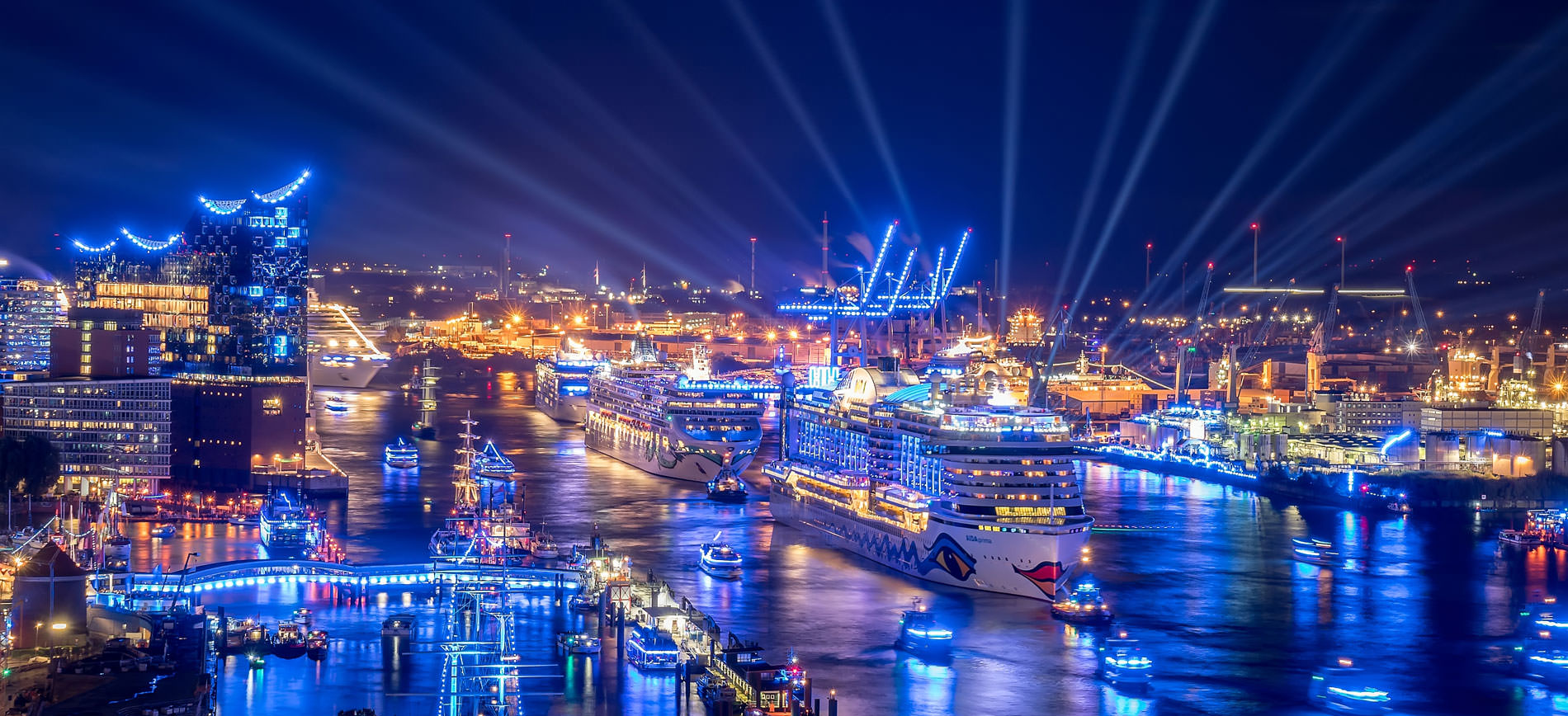 Carefree moments of pleasure and beautiful dreams of faraway places: Hamburg Cruise Days pur 2022
A light-hearted, high-spirited event by day and night: Hamburg is celebrating the Hamburg Cruise Days pur 2022 with five cruise ships, two stunning evening spectacles and the magical Blue Port Hamburg, as well as culinary treats and inspirational cultural highlights.
Due to the pandemic, which for a long time prevented us from making concrete plans, we have made some adjustments to this year's version of the event: the Hamburg Cruise Days will take place under slightly different conditions and on a slightly smaller scale than usual – which is why it is called Hamburg Cruise Days pur, essentially a boutique version of the event. "Pure" expresses the essence of the event: an atmospheric experience along the riverside in the Port of Hamburg, peaceful shared enjoyment, carefree moments of pleasure – and the fascination of cruises.
The Hamburg Cruise Days pur will take place on a smaller area, and will be concentrated between Landungsbrücken and Kehrwieder canal right at the heart of the port. If needed, a comprehensive safety and hygiene concept can be implemented in this area without impacting on the relaxed mood and pleasure of the event.
HAMBURG SHINES IN BLUE
The Blue Port Hamburg installation by light artist Michael Batz will this year connect the port and the city centre in an unforgettable spectacle that illuminates buildings and landmarks in a magical blue. This year's highlight: to coincide with the legendary light-up event, this year we're expecting royalty in the port on 19 August at 9.15 pm!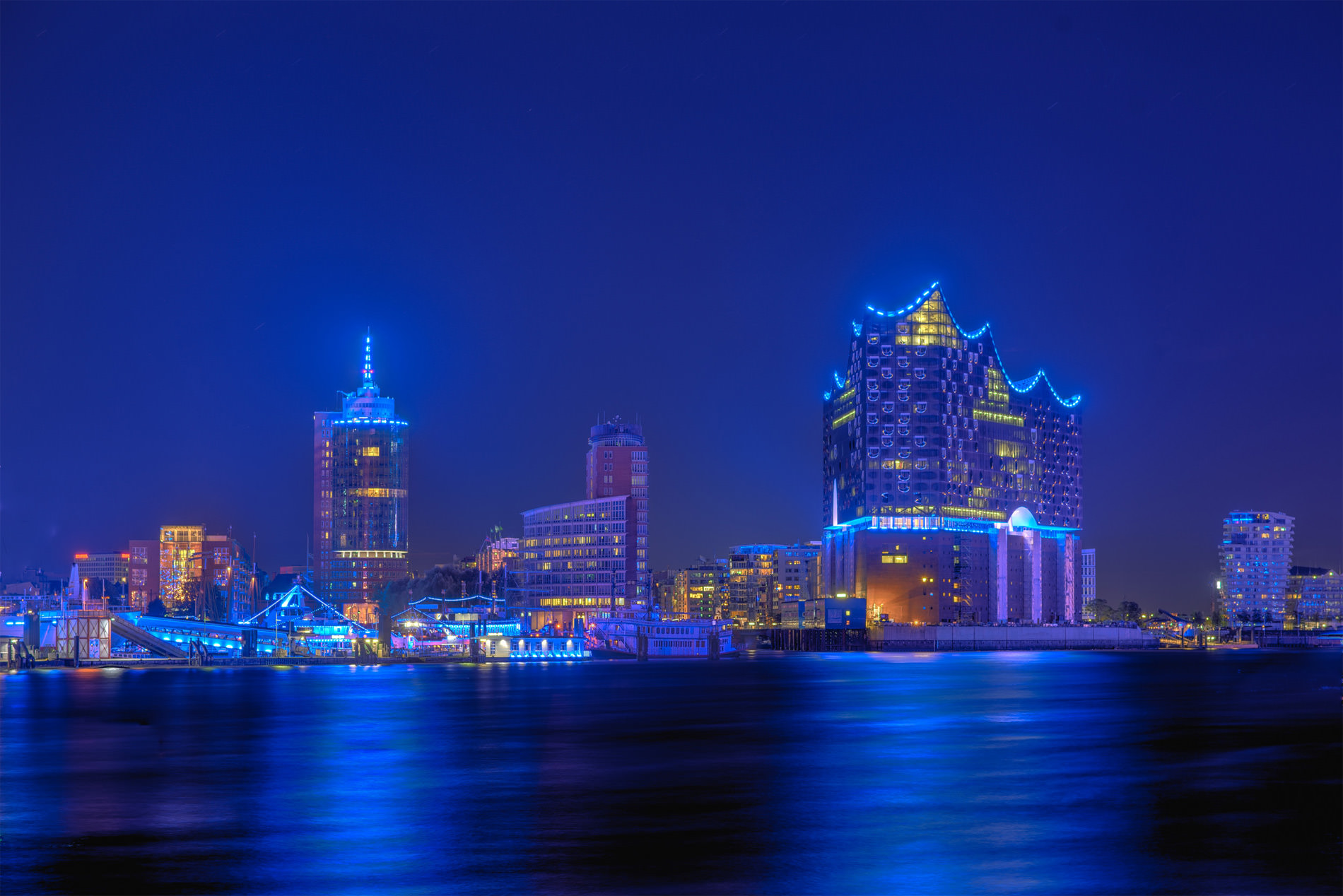 ROYALTY COMES TO HAMBURG
The event's first highlight takes place on Friday evening: the legendary ocean liner Queen Mary 2 will accompany the light-up of Blue Port Hamburg on 19 August at 9.15 pm – a moment that is guaranteed to be as moving as it is unforgettable.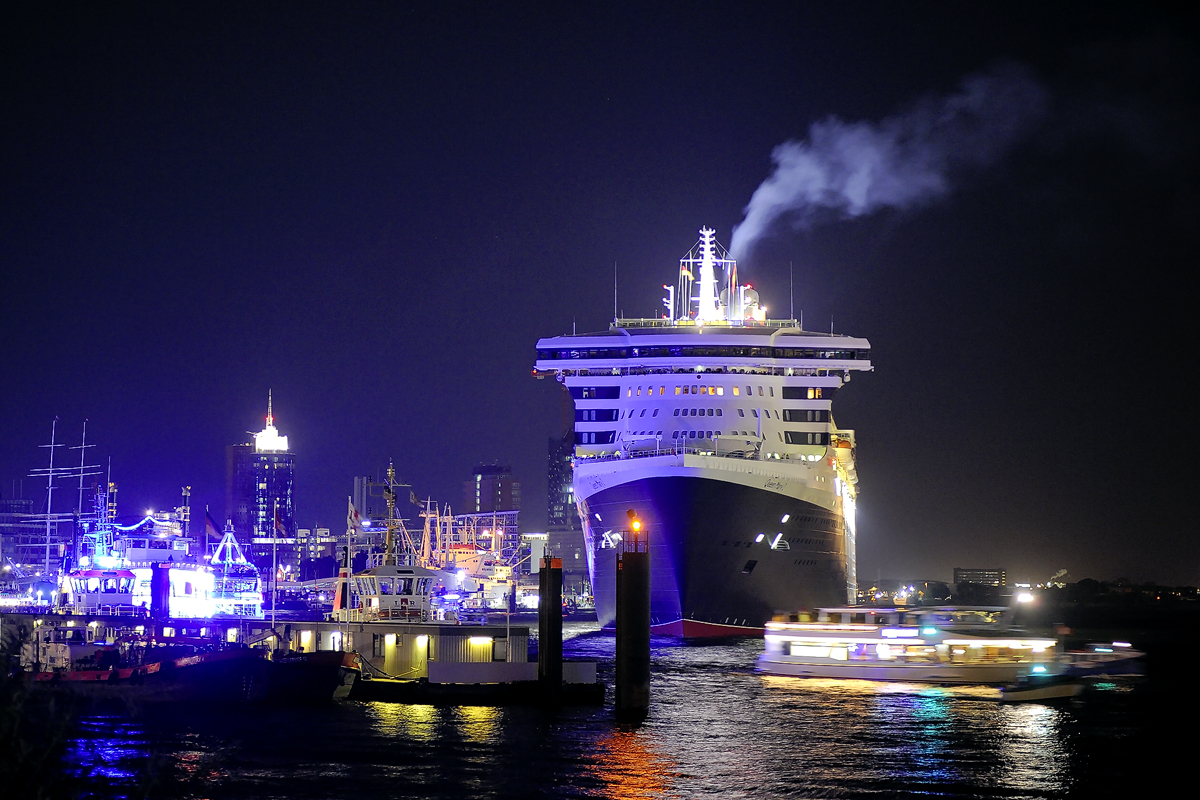 A DANCE ON THE WAVES
The highlight of Hamburg Cruise Days pur: a spectacle on Saturday evening (20 August) that symbolises encounters. This year, rather than the traditional parade, two stately cruise ships, AIDAprima and MSC Magnifica, will take centre stage in a multimedia spectacle near Landungsbrücken. Lights, sound and thrills of joy – an impressive pas de deux of two colossal cruise ships.