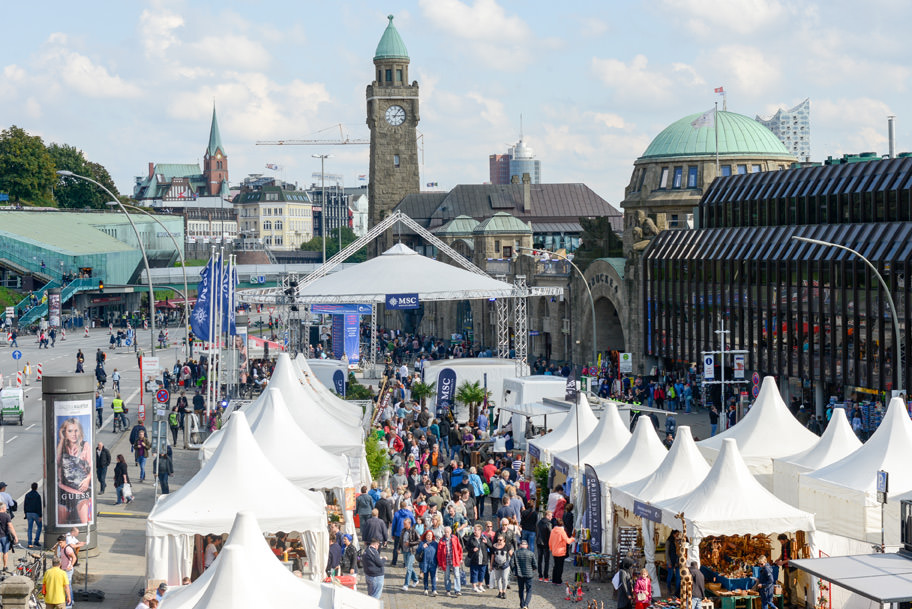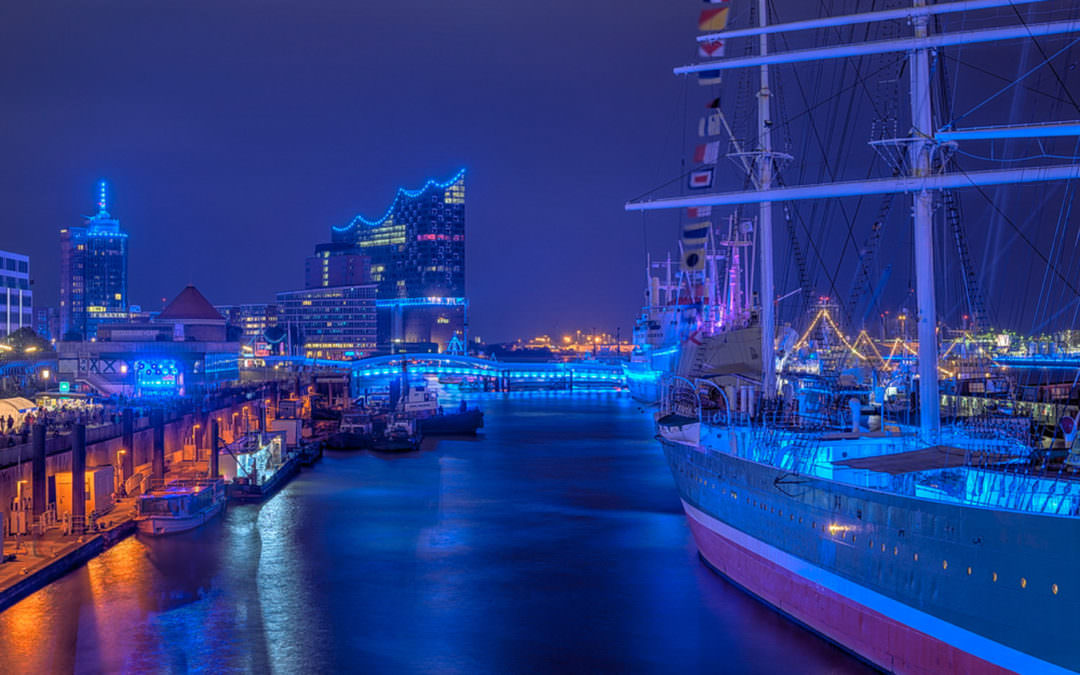 Let there be light! As always, a good week before the Hamburg Cruise Days kick off the official light-up event for Blue Port Hamburg takes place. Don't forget to bring your mobile phone – and add to the ocean of blue!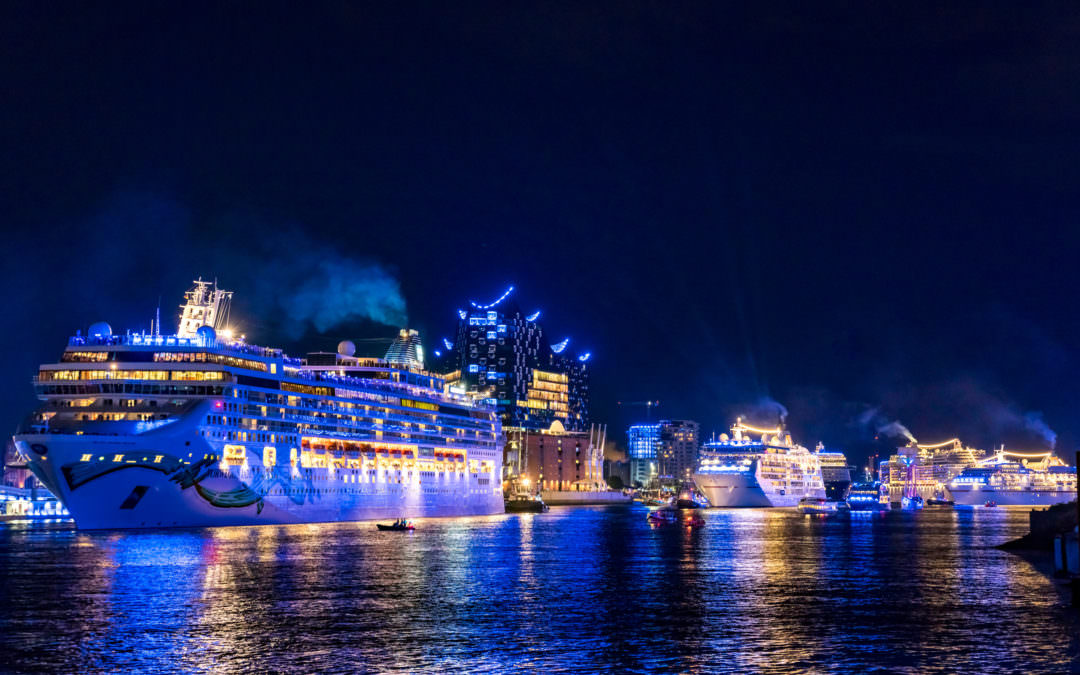 Watching the ships, waving at them and enjoying the unique atmosphere along Hamburg's riverside is almost as good as taking an actual cruise. Here you'll find a list of the ship arrivals for the Hamburg Cruise Days in 2019.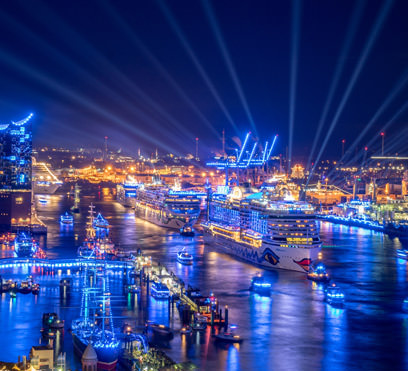 It's one of the most thrilling moments of the Hamburg Cruise Days: festively illuminated cruise ships sail majestically down the Elbe, through the port bathed in a magical blue light. This spectacle is accompanied by a fleet of escort boats, a firework display and loud oohs and aahhs from spectators along the riverside.