We've got a fantastic programme lined up for you again in 2022! Details to follow, but here are the times for the events on Friday through Sunday.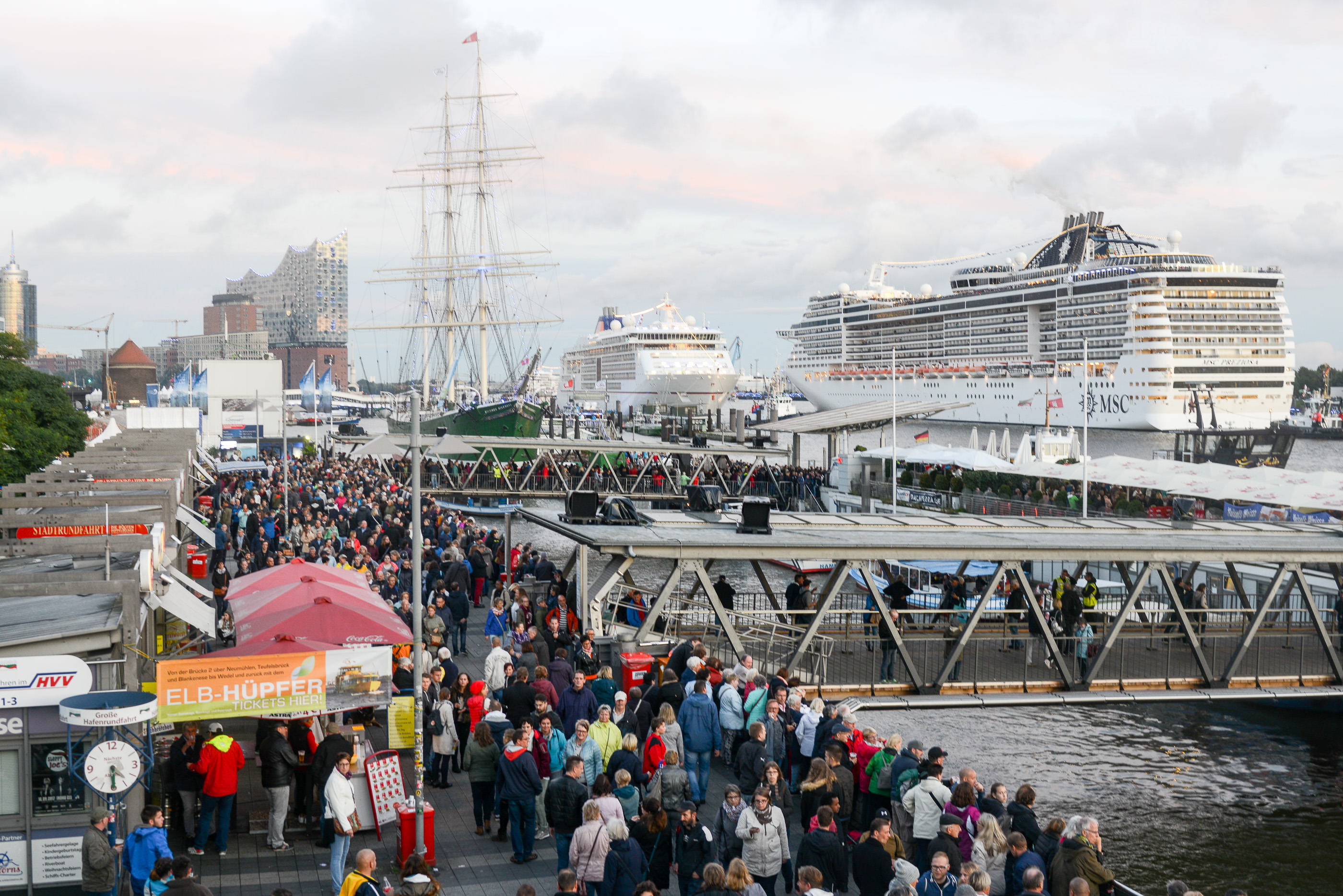 Friday: 2 pm – midnight
The Blue Port Hamburg light-up accompanied by the Queen Mary 2 starts at 9.15 pm.
Saturday: 11 am – midnight
The Pas de Deux on blue the highlight of Saturday evening with the AIDAprima and MSC Magnifica, starts around 10.35 pm.
Sunday: 11 am – 8 pm