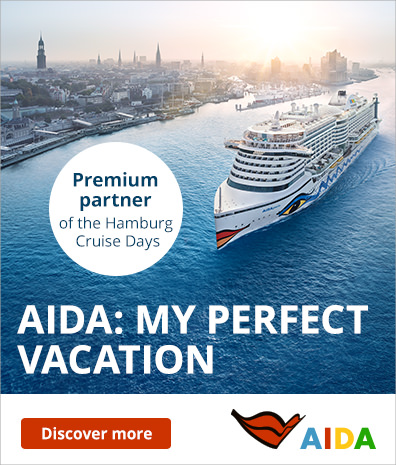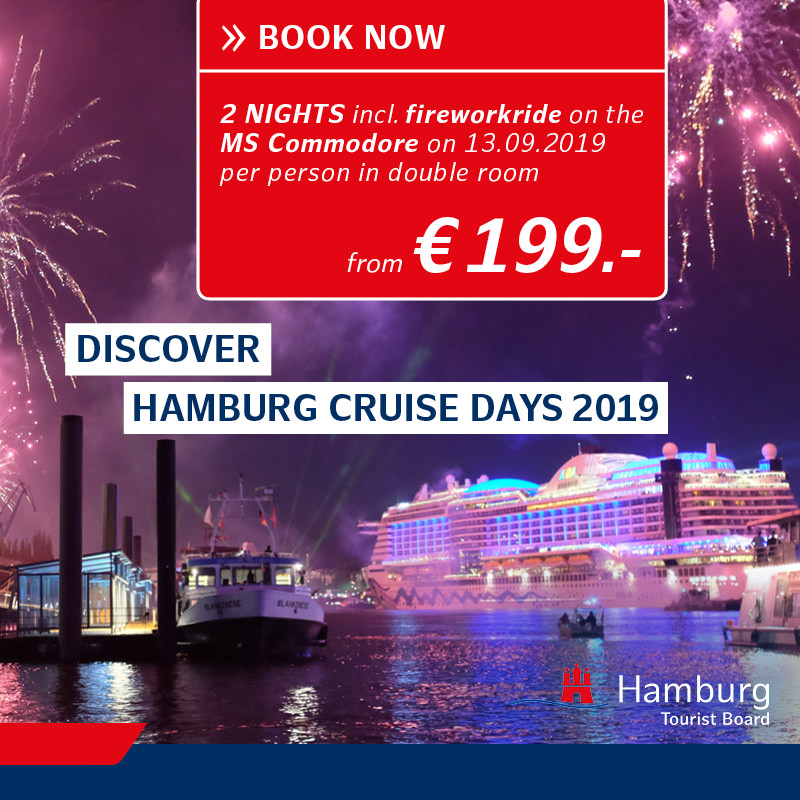 2018 proved to be another highly satisfying cruise season for Cruise Gate Hamburg GmbH (CGH). The operator of Hamburg's three terminals expects cruise travel in the city to continue to grow sharply. In 2018, CGH recorded 220 calls and probably over 915,000 passengers (2017: 198 calls, 813,000 passengers). The figures exceed the 880,000 passengers originally projected for this season. From 2015 to 2018, the growth rate jumped by 76%.
read more
THE PROGRAMME:
The Hamburg Cruise Days 2019: an experience on water and on land
As the metropolis on the waterfront, Hamburg is the perfect location for one of the most inspiring cruise events: the Hamburg Cruise Days from 13 – 15 September 2019. Experience elegant cruise liners, discover the port and the River Elbe, marvel at the magnificent parade of cruise ships as they sail majestically downriver escorted by barges and boats and accompanied by a brilliant fi rework display.