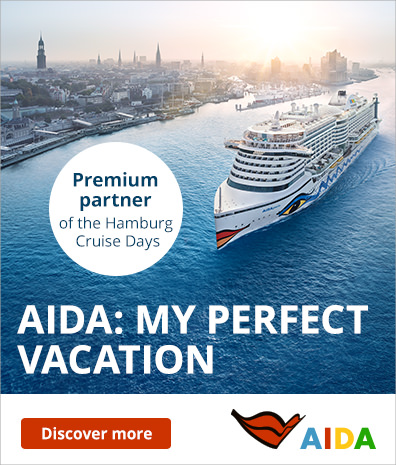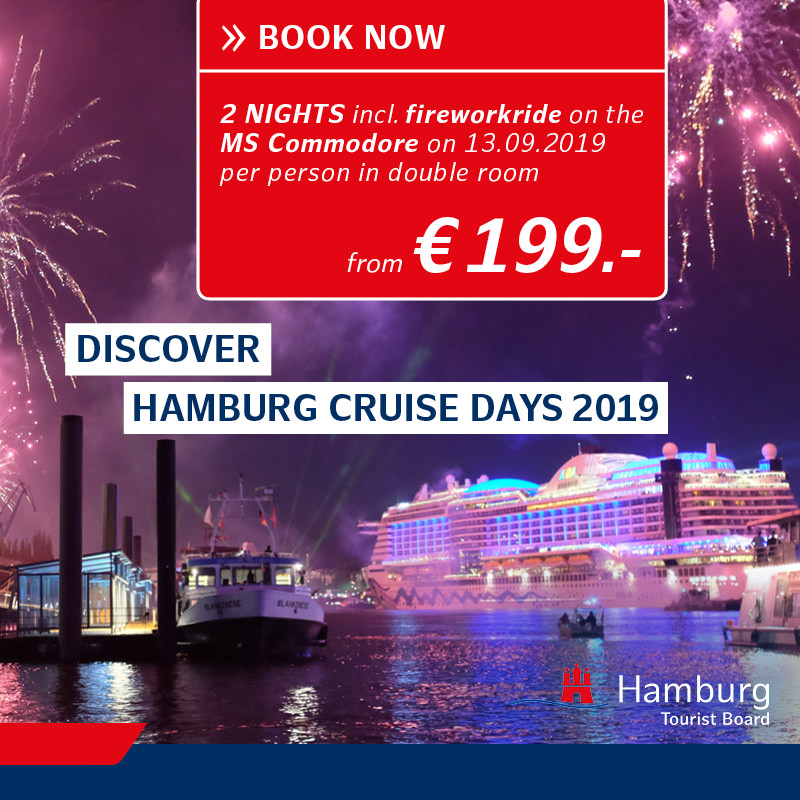 Hamburg, 3 September 2019 – The Hamburg Cruise Days are the biggest cruise festival in the world. Between 13 and 15 September 2019 this internationally popular maritime event will be taking place for the seventh time – and promises again to be a spectacular crowd-puller.
read more
THE PROGRAMME:
The Hamburg Cruise Days 2019: an experience on water and on land
As the metropolis on the waterfront, Hamburg is the perfect location for one of the most inspiring cruise events: the Hamburg Cruise Days from 13 – 15 September 2019. Experience elegant cruise liners, discover the port and the River Elbe, marvel at the magnificent parade of cruise ships as they sail majestically downriver escorted by barges and boats and accompanied by a brilliant fi rework display.