Many roads lead to art – and one of them starts on the sea. Hapag-Lloyd Cruises organises special themed cruises and displays unique artworks on board, providing access to thought-provoking culture and inspiring nature.

A grand total of 890 original artworks: it's highly unlikely that any cruise ship in the world has more pieces of art on board than the MS EUROPA 2. Gerhard Richter and Damien Hirst, Hans Hartung and Adam Fuss, Ólafur Elíasson and David Hockney: the ship is a veritable floating art gallery. Passengers on board can encounter 17 artists, and many of the works were specially commissioned for the luxury ship.
It is no coincidence that art sits so naturally in the beautiful overall design of the EUROPA 2, as it was included as an integral part of the ship's interiors from the word go and now forms a pleasing harmony with the architecture and the technology on board. As well as the big, internationally recognised names in contemporary art, the cruise line is committed to supporting young, emerging artists from Germany and around Europe. The collection is curated by International Corporate Art (ICArt) in close collaboration with Hapag-Lloyd Cruises. The artworks are tastefully presented and are not limited to the public spaces: the Grand Penthouse Suites and Owner Suites boast works by the British pop artist Damien Hirst; in the other upper-tier suite categories there are originals by David Hockney, Donald Sultan and Bram van Velde.
Naturally, art lovers are not left to fend for themselves. Artists or gallerists are on board the EUROPA 2 to explain the works and talk about art with the guests. An art tour is offered on every cruise – with experts providing background information about the artworks, artists and the hanging concept on board. And there's a gallery on Deck 9 where regular changing exhibitions are can be viewed.
The format art2sea turns a cruise on the EUROPA 2 into an art lover's dream: as well as fantastic routes, art2sea offers active encounters with the international art world. The programme includes visits to exclusive exhibitions, galleries and museums – always accompanied by a renowned expert. The next trip, in 2021, will be heading to South Africa – and it guarantees nature and art in a single, breath-taking package.
Highlighting the connection between art and nature is also the mission of the new expedition ship HANSEATIC nature: guests are invited to experience nature not only outside but also everywhere on board. The interior design, a biodynamic lighting concept that is adjusted to the natural lighting ambiance, large LED walls with nature photography, and around 200 artworks by international artists: art runs through the entire ship like a leitmotif. All the artworks on board – paintings, photos, sculptures and pottery – were inspired by nature and also by the latest environmental issues.
Many of the original pieces were specially created for HANSEATIC nature, and Hapag-Lloyd Cruises has not avoided critical topics – guests are expressly invited to think about and engage with some of the thorniest environmental problems of our age.
Just what happens when art manages to cross a boundary and strike a chord is demonstrated by the colourful sculpture "Mother Penguin and Chick", which examines the problem of plastic in the oceans. The one-of-a-kind piece was created by the artists' cooperative Ocean Sole from Kenya, which collects old flip-flops on the beach, turns them into artworks – and in doing so creates jobs. At the same time, the project is proof that art can benefit humans and the environment. "Harvest" by Mella Shaw also deals with the topic of plastic in the sea, expressing a green message that has global relevance: as early as 2050, by weight there will be more plastic than fish in the oceans.
Art on board: for Hapag-Lloyd Cruises art is much more than just decoration. It aims to inspire, to impassion, to encourage people to think about more abstract issues. And art on board a cruise ship turns a cruise into an individual expedition deep into the world of art – and a contemplative journey that highlights one thing above all others: that our most precious original is the beauty of nature.
EUROPA 2: Works by Gerhard Richter, Ólafur Elíasson, David Hockney, Damien Hirst, Adam Fuss and Hans Hartung – an exclusive list that is complemented by artworks by Jeppe Hein, Georg Küttinger, Ingrid von Kruse, Eva Hild, Minjung Kim, Cornelius Völker, Rupprecht Mathies, Kubach & Kropp, Tenka Gammelgaard, Christiane Baumgartner and Christian Schoppe.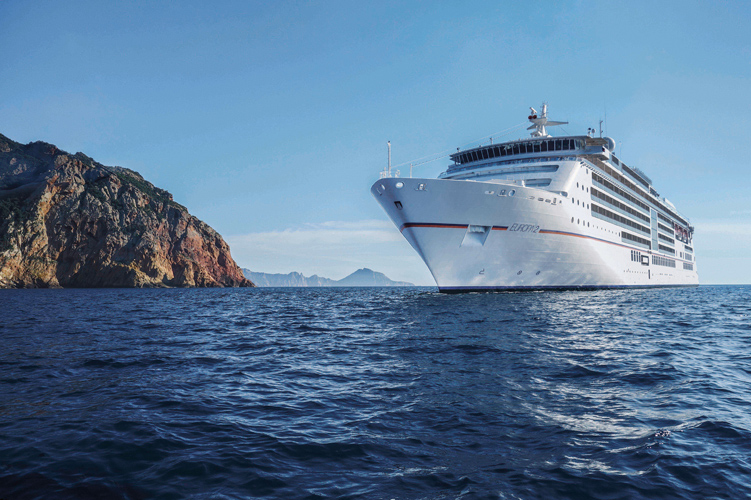 HANSEATIC nature: a journey around the world – and to the world of art. Artists on board include Angela Rossi (USA), Børge Bredenbekk (Norway), Guillaume & Sophie le Penher (France), Hanna Järlehed Hyving (Sweden), Heidi and Hans-Jürgen Koch (Germany), Isaaci Petaulassie (Nunavut/Canada), James Aldridge (UK), Janicke Schønning (Norway), Jürgen Lingl-Rebetez (Germany), Kelly Etidloie (Nunavut/Canada), Manfred Bockelmann (Austria), Markoosie Papigatok (Nunavut/Canada), Michael Poliza (Deutschland), Ottmar Hörl (Germany), Palaya Qiatsuq (Nunavut/Canada), Qavavau Ashoona (Nunavut/Canada), Roy Lauritzen (Norway), Terje Roalkvam (Norway) and Tone Berg Størseth (Norway).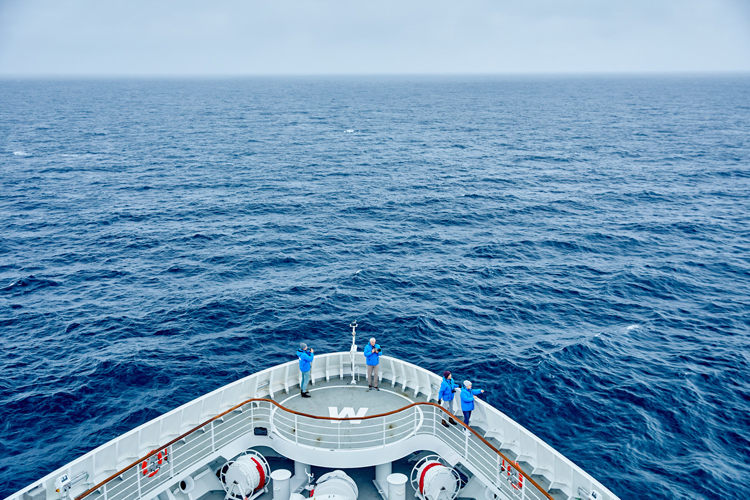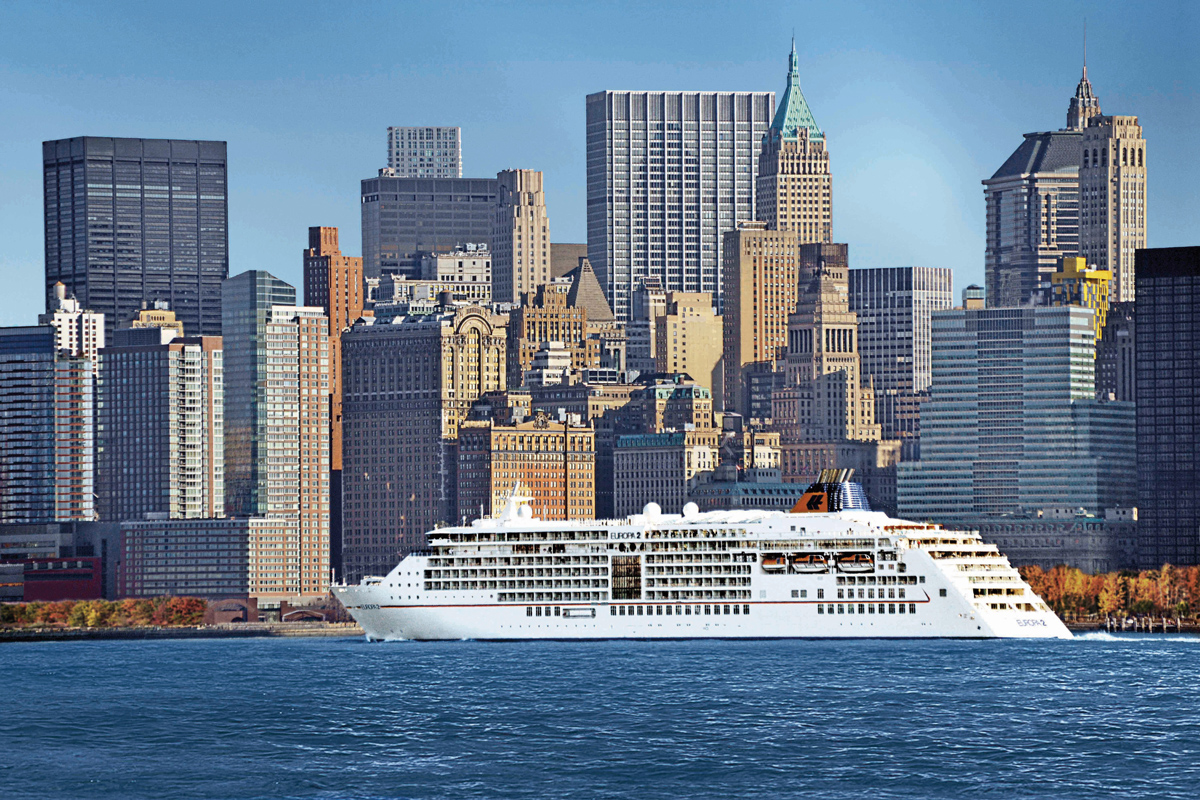 Credits
(c) Hapag-Lloyd Cruises; Hapag-Lloyd Cruises/Baade