Light-up Blue Port Hamburg
As always, the official light-up event for Blue Port Hamburg takes place a good week before the Hamburg Cruise Days kick off. The river and surrounding area will be bathed in a luminous blue light – a spectacular light installation that grows bigger by the day.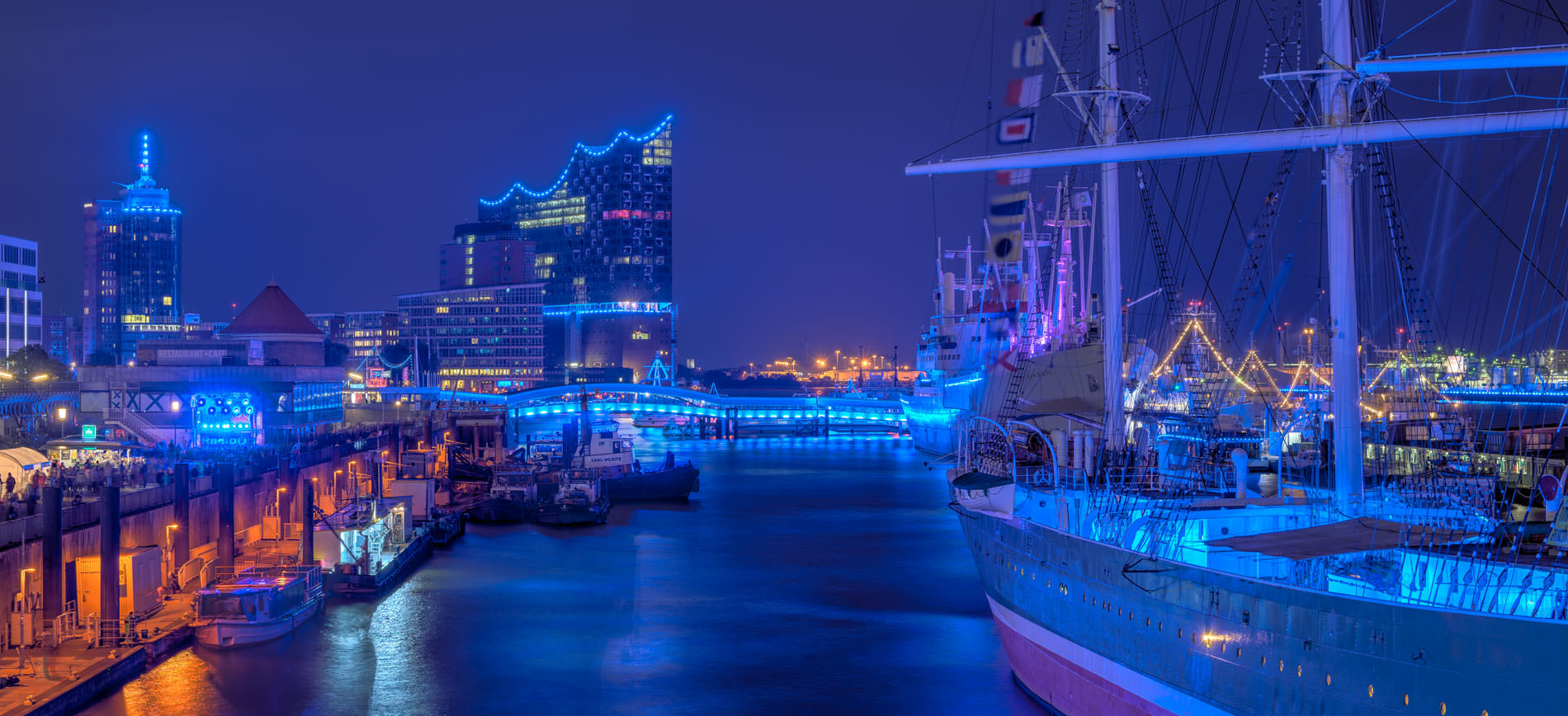 Dozens of illuminated buildings, bridges and objects along the waterfront gradually merge to form a single, unforgettable artwork.
The creator of Blue Port Hamburg is the international light artist Michael Batz. His award-winning light projects and concepts have been seen in Salzburg, Florence, Cologne, Düsseldorf, Frankfurt and Berlin. Batz first made a name for himself with Blue Goals, the city-wide light installation he created to coincide with the 2006 World Cup.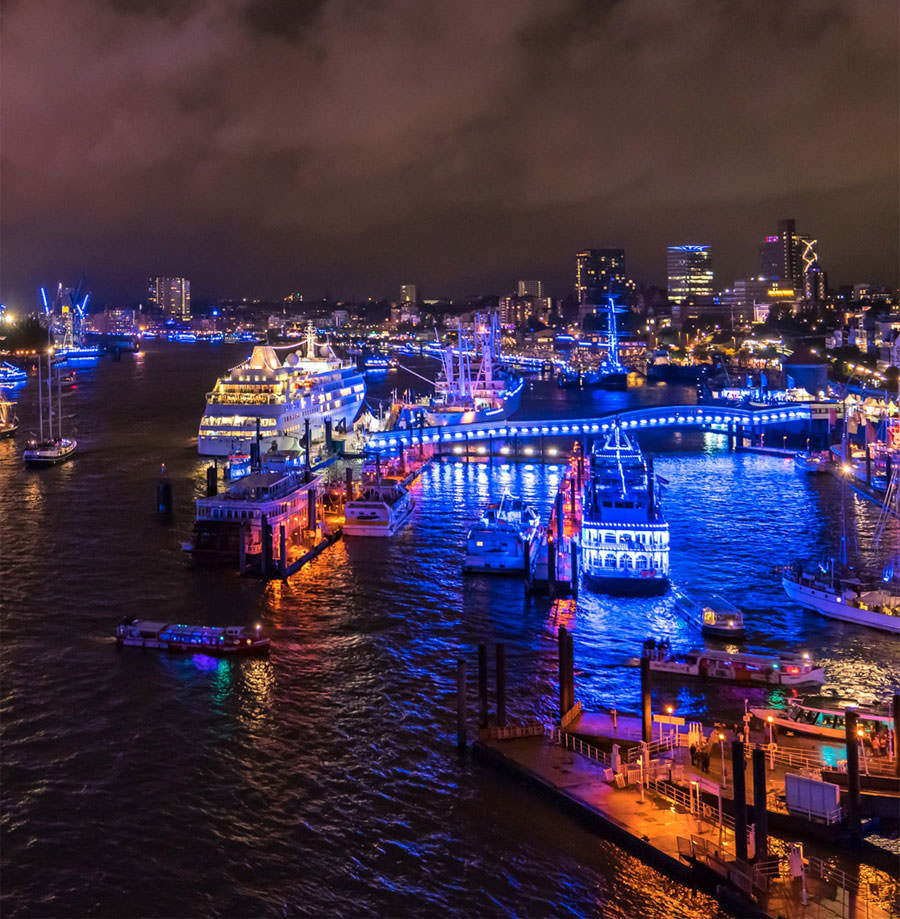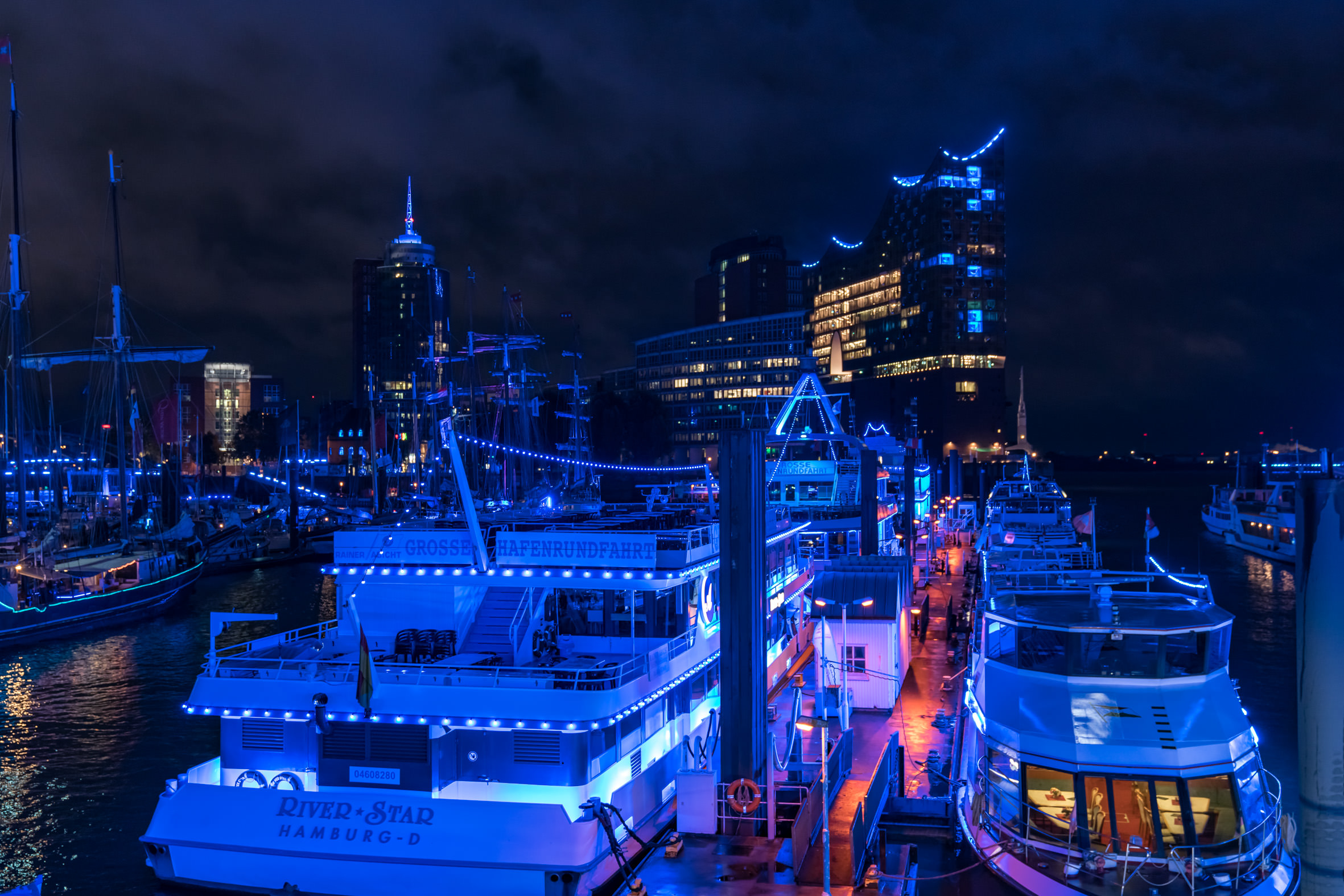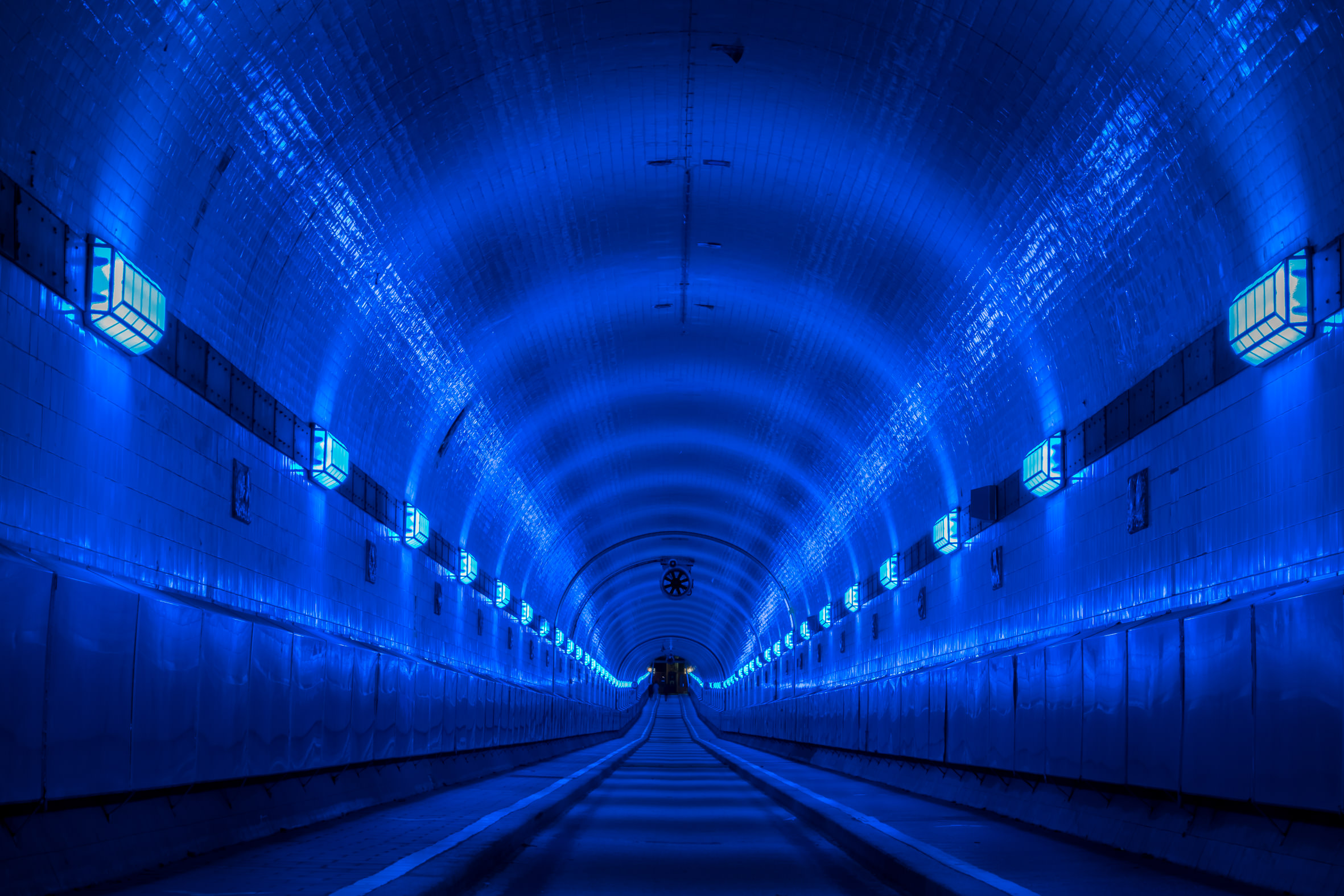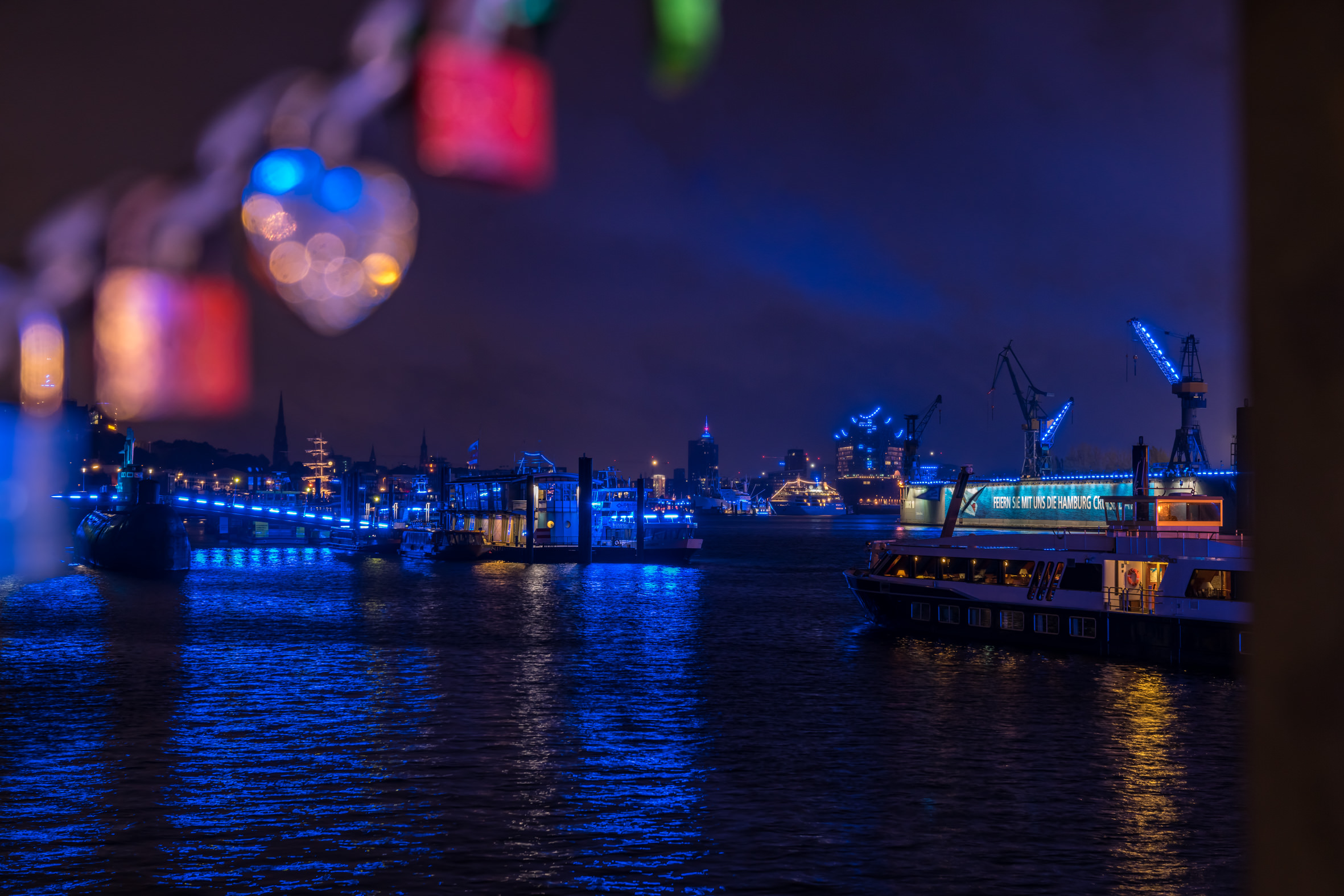 He staged his Blue Port Hamburg concept for the first time at the first Hamburg Cruise Days festival in 2008. This year will be the seventh time the installation has been mounted.
With special thanks
to our partners
As in previous years, partners and sponsors supported Batz in 2017: Hamburg Convention Bureau, Cruise Gate Hamburg, Promotion Pool Hamburger Hotellerie e.V., Tourismusverband Hamburg e.V. and many others and HG-Technik for the technical implementation. Thanks to their support Blue Port Hamburg will once more be a sensational event for the city, a sensuous experience for the people.