The fascination of cruises, a pleasure for all the senses – welcome to the Hamburg Cruise Days 2023 from 8 – 10 September.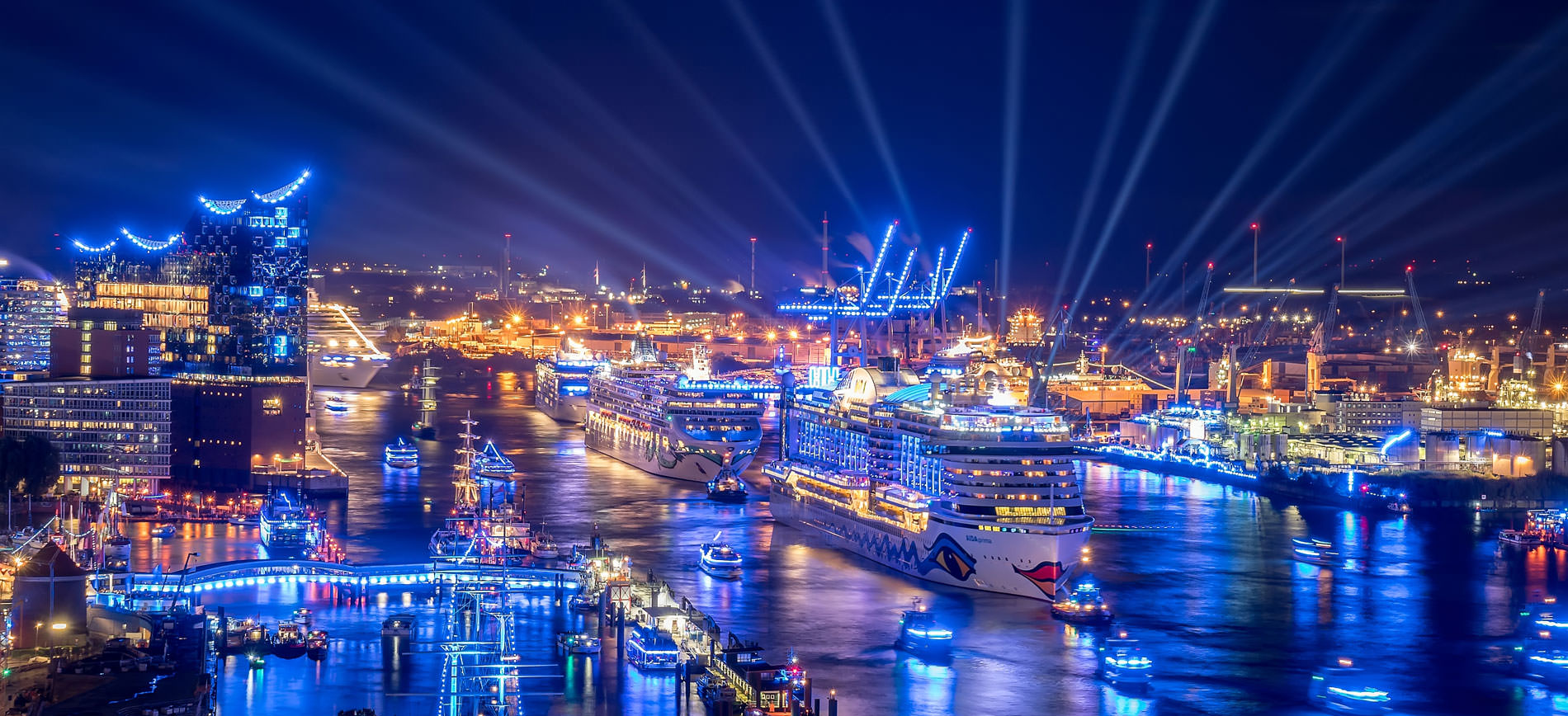 CAREFREE MOMENTS OF PLEASURE, DREAMS OF FARAWAY PLACES

 
An inspiring event by day and night – Hamburg is celebrating the fascination of cruises at the Hamburg Cruise Days 2023: impressive cruise ships, the legendary Blue Port Hamburg and a lavish, engaging programme along the waterfront will be bringing a magical maritime atmosphere to Hamburg's harbour. AIDA Cruises is on board again as the event's Premium Partner. 
From ocean cruisers to expedition ships and river cruise boats – the Hamburg Cruise Days 2023 will include a stunning fleet, which spectators will be able to admire throughout the three-day event.
The shore programme on the event site between Hafentreppe and the Elbphilharmonie concert hall will feature a hugely engaging mixture of culture, gastronomy, entertainment and activities for all generations. There will also be showcases by the cruise lines including exciting promotions and special offers.