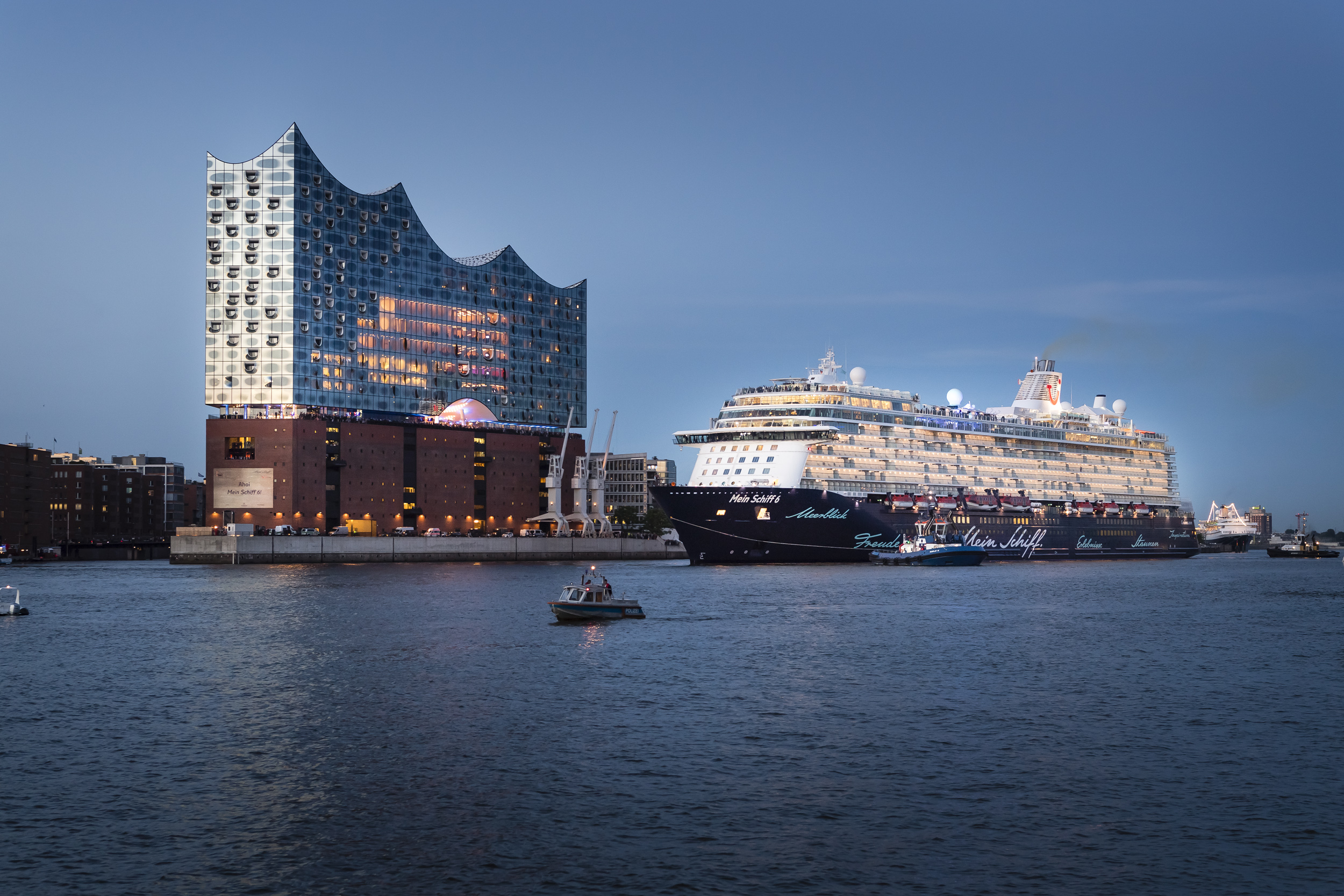 Mein Schiff 6 will arrive in the port on Saturday, 9 September at 5.30 am and will be moored at the Hamburg Cruise Center Altona during the day before departing at 9 pm and getting into position to take part in the Grand Hamburg Cruise Days Parade. Following the parade, Mein Schiff 6 will sail out of the port.
 TUI Cruises is synonymous with modern, premium holidays on the high seas. There are currently six ships in the Mein Schiff fleet and, in line with the line's sustainable growth, a further three new ships will be added by 2026.
With their concept of providing a premium holiday resort on the water, Mein Schiff cruises are aimed at guests who appreciate spaciousness, openness, quality and individual service. Thanks to the generous Mein Schiff Premium Inclusive services, most food and drinks on board, access to the spa and gym areas, the varied entertainment programme and childcare are included in the price of the cruise.
Mein Schiff 6 has a very special connection with Hamburg: on 1 June 2017, it was christened here in front of the Elbphilharmonie concert hall. It was also the first ship in the fleet to cruise to North America – from Hamburg – and will be departing from here to cross the Atlantic on a cruise to New York. In winter, these luxurious liners will be cruising on routes in Central America.
Terminal: Hamburg Cruise Center Altona
| Cruise Line: | TUI Cruises |
| --- | --- |
| Christened: | 2017 in Hamburg |
| Tonnage: | approx. 99,800 GRT |
| Length: | approx. 295 metres |
| Width: | 35.8 metres |
| Speed: | approx. 21.7 knots |
| Cabins: | 1,267 |
| Decks: | 15 |
| Passengers: | 2,234 |
| Crew: | approx. 1000 |