FASCINATION AND DREAMS OF DISTANT PLACES: THE SHIPS 2023
The ships are the unrivalled stars of the Hamburg Cruise Days. Find out here which ship will be arriving.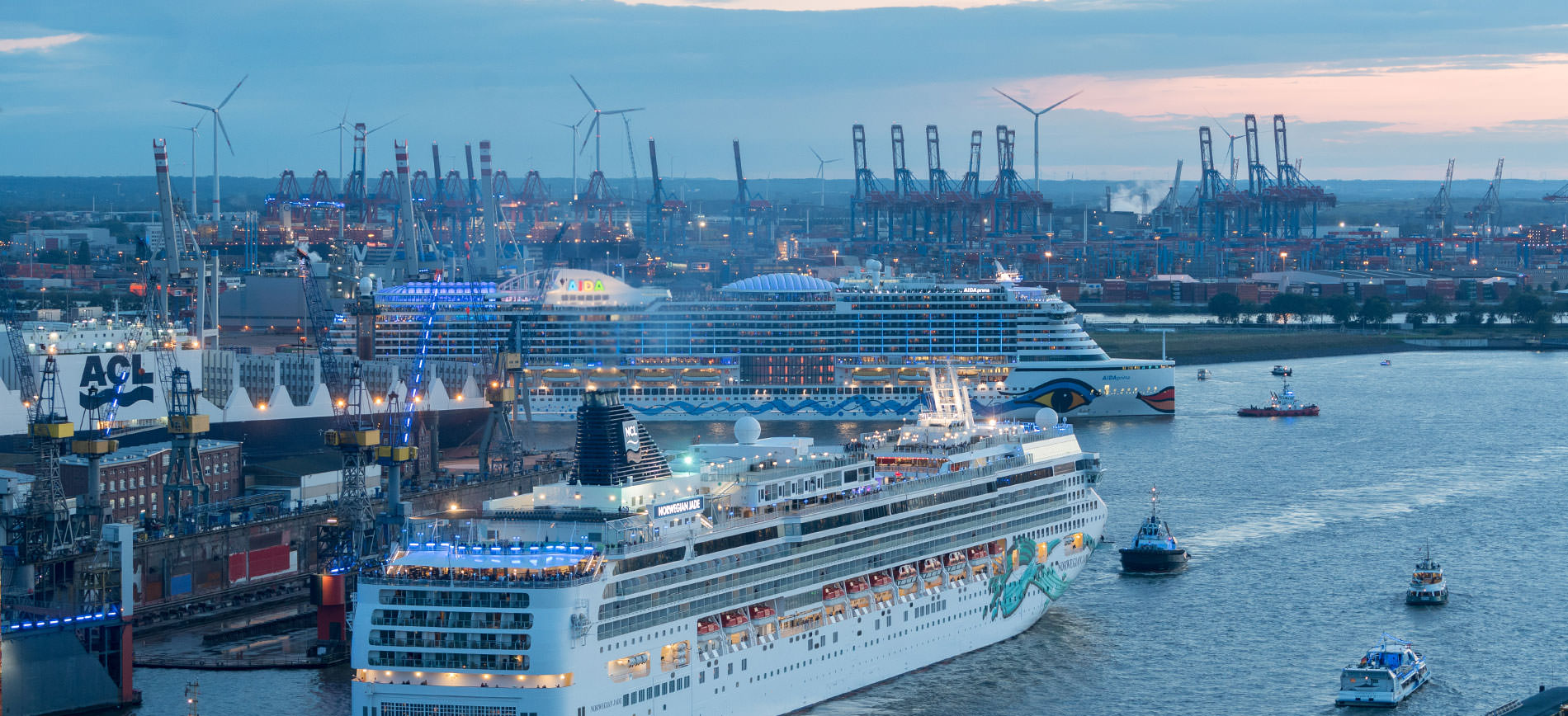 The ships at the Hamburg Cruise Days
On the three days of the event, from 08 – 10 September, nine cruise ships are expected in the Port of Hamburg, ranging from majestic ocean cruisers and grand luxury liners to elegant expedition ships and river cruise boats: AIDAprima, AIDAperla and AIDAsol (AIDA Cruises), MS Artania (Phoenix Reisen), Mein Schiff 6 (TUI Cruises), MS Thurgau Chopin (Thurgau Travel), MS Sans Souci (PLANTOURS Kreuzfahrten), VASCO DA GAMA and WORLD VOYAGER (nicko cruises).
​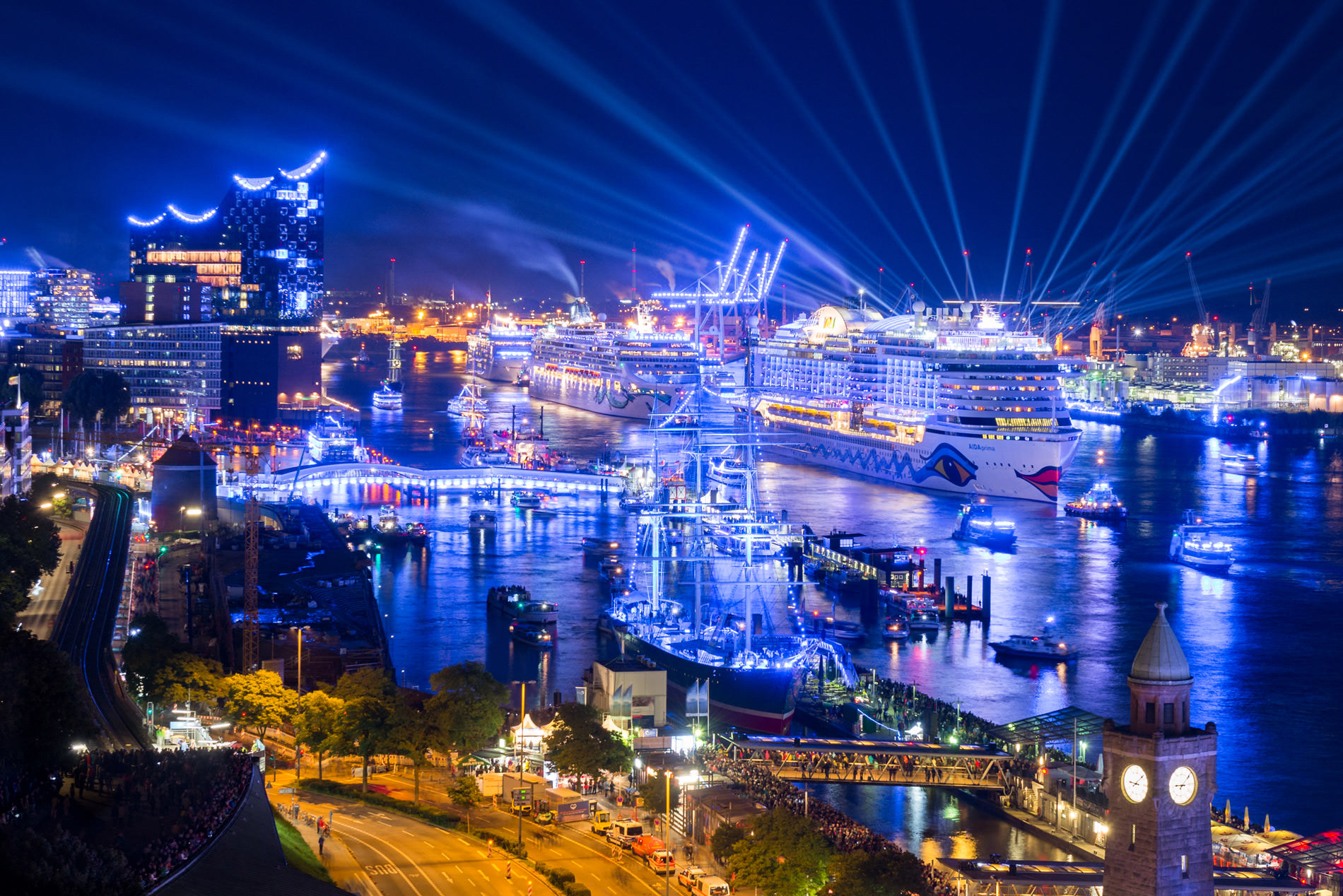 SHIP
OWNER
ARRIVAL
DEPARTURE
TERMINAL

VASCO DA GAMA

nicko cruises

Friday|8 September 2023|6am

Saturday|9 September 2023|6am

Saturday|6am

Sunday|midnight

HCC Steinwerder

HCC Überseebrücke

MS Artania

Phoenix Reisen

Friday|8 September 2023|9am
Friday|6pm
HCC Altona

MS Thurgau Chopin

Thurgau Travel

Friday|8 September 2023|12:30pm
Saturday|8am
HCC Steinwerder

Mein Schiff 6

TUI Cruises

Saturday|9 September 2023|5:30am
Saturday|9pm

HCC Altona

WORLD VOYAGER

nicko cruises

Saturday|9 September 2023|8am
Saturday|6pm

HCC Baakenhöft

AIDAprima

AIDA Cruises

Saturday|9 September 2023|8am
Saturday|6pm
HCC Steinwerder

MS Sans Souci

PLANTOURS Kreuzfahrten

Saturday|9 September 2023|12pm
Sunday|7am
HCC Steinwerder
AIDAsol

AIDA Cruises

Sunday|10 September 2023|8am
Sunday|6pm
HCC Altona
AIDAperla

AIDA Cruises

Sunday|10 September 2023|8am
Sunday|6pm
HCC Steinwerder