"Hamburg means a lot to us"
With the christening of MSC Grandiosa in November and the unveiling of the exciting routes for next year, MSC is increasingly focusing on Hamburg. Christian Hein, who has been Managing Director of MSC Cruises Germany since April, reveals why the city is important for him and the company.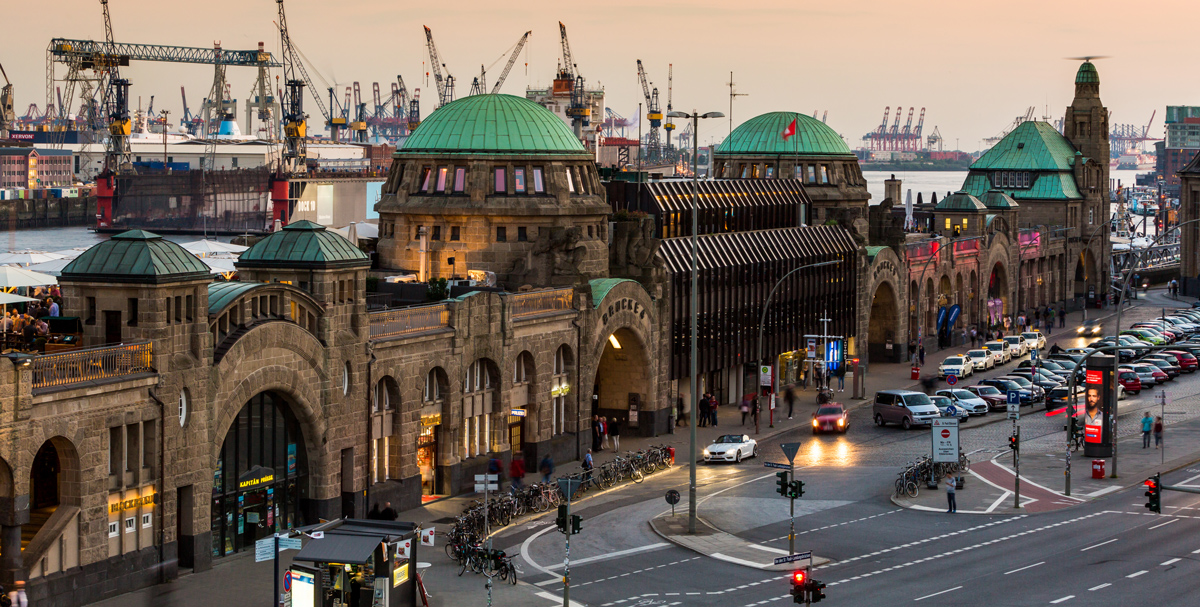 For your new position as managing director of MSC Cruises in Germany, you moved down south. What do you look forward to most when you return to Hamburg?
Hamburg will always remain a home for me. The breeze, the waterfront – there are so many reasons why Hamburg is the most beautiful city in the world. Working for a cruise line automatically brings you closer to the sea and to ports – and that's something I love, even though as a Swiss company, MSC's headquarters are in Geneva and our offices are in Munich.
Hamburg will be playing a special role for MSC this year: for the first time in ten years, a MSC ship is being christened here. What made you pick Hamburg?
Germany is a very important market for MSC. In the last few years, we have continually built our market share here, and we are operating on this market in the current summer season with four ships, two of which are based in Hamburg. Our German guests love the Mediterranean flair on board our ships and the international mix of guests. Also, we have a very modern fleet and the MSC Meraviglia, one of our flagships, is stationed in Germany.
The decision to christen the MSC Grandiosa in Hamburg demonstrates just how important the German market, and Hamburg in particular, is for us. And also we want to express our gratitude to the port, the institutions and last, but certainly not least, to the people of Hamburg for the successful collaboration, partnership and warm hospitality.
The MSC Grandiosa is the first ship in your new Meraviglia-Plus class. What makes the ship special?
The MSC Grandiosa is the "big" sister of the MSC Meraviglia and the MSC Bellissima. This class of ships is distinguished by their incredible versatility. From the Caribbean to the Mediterranean and Northern Europe – the Meraviglia class is at home in all the world's regions, and offers guests an incredibly versatile cruise experience. For example, the spacious Galleria – an indoor promenade with an LED ceiling, which on the MSC Grandiosa is 112 metres long – is a stunning centrepiece and the heart of the ship. The unique shows by Cirque du Soleil at Sea offer unrivalled entertainment; the Kids' Clubs and family programmes make the trip a dream holiday for guests of all ages.
We are particularly proud of the technological advancements: MSC Grandiosa will be the second ship with our AI based voice-controlled assistant ZOE, which is part of our digital innovation programme MSC for Me. It provides a range of services and information for passengers, thus making their holiday even better. In terms of environmental technology the ship sets new benchmarks for us, and we are delighted to be taking a further important step towards more sustainable cruises.
Which destinations from Hamburg will be you be offering next year?
Next summer, our cruise guests from Hamburg can look forward to a fantastic choice of cruises with MSC, including two-week trips to southern Europe along the Iberian Peninsula and our incredibly popular cruises to the far North, to Iceland, Spitsbergen and up to the North Cape.
But if you already want to plan your escape from the coming winter, you can do so from November, when we open our own private island in the Caribbean: Ocean Cay MSC Marine Reserve. We have transformed an island that was once used for sand extraction into a blooming natural paradise with a rich underwater world that is in harmony with the local ecosystem. It is a completely new step for our company and I am greatly looking forward to visiting the island for the first time soon – much as I love the city, Hamburg's winters can get cold and wet!
From the skies to the ocean: Christian Hein, an airline manager for many years, was appointed as the new managing director of MSC Cruises in April. Hein has many years of management experience in sales and revenue management in the travel industry, and has held positions at Lufthansa and Eurowings, where he was responsible for worldwide sales. Most recently, Hein was head of agency sales Germany at AXA Insurance. As he explains in our interview, even though he now lives in Munich, he still has a close connection with the beautiful city of Hamburg.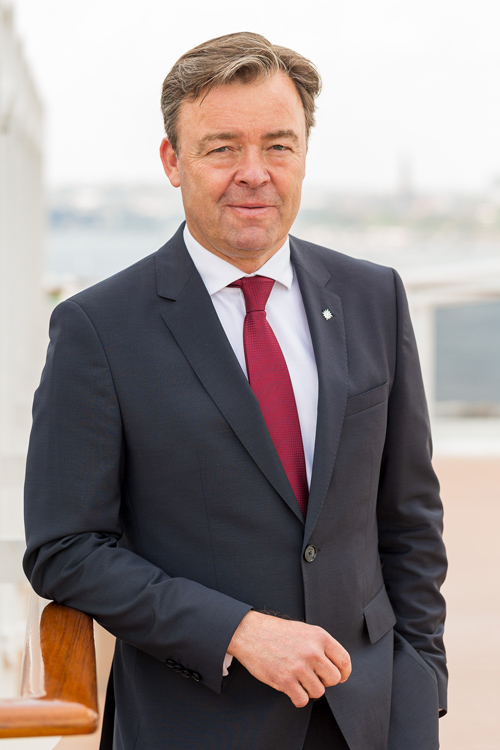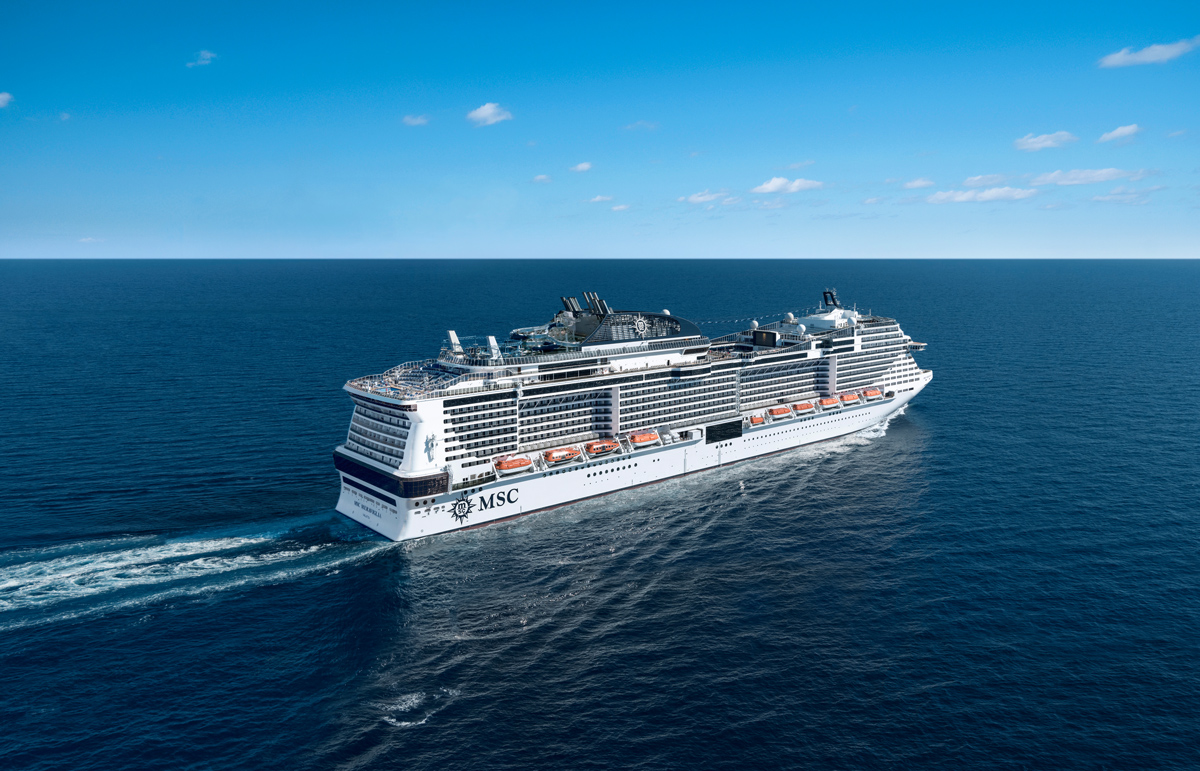 Pictures: Shutterstock; MSC